Whether you're looking for the flexibility to create separate rooms and zones whenever you want, or you're just looking to add a touch of class and bring some of the outside in, we've got solutions to suit every project and every lifestyle.
At Bifold Zone, we supply custom-made bifold, stacker, pivot, and louvre doors and windows that can really take your project to the next level of sophistication—whether it's a small renovation, a high-end makeover, or a shopfront, we can add both beauty and value to your property.
Timber Bifolds
Add a touch of beauty and elegance, wherever you want to enjoy wide open space—and the flexibility to create multi-use zones on a whim. Our timber bifold systems are handcrafted from beautiful hardwood timbers, ranging from Surian Cedar to New Guinea Rosewood. Installed with the highest quality Brio rolling systems, and with flexible hinging and opening options, there's virtually no limit to how they can be configured to fit your job.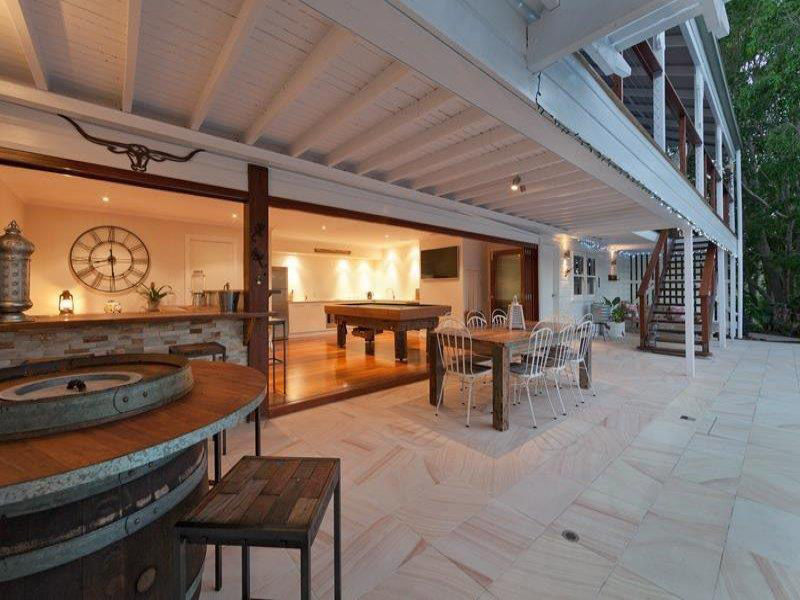 Aluminium Bifolds
For a fresh and contemporary feel, our aluminium bifolds are a great option for both commercial and domestic spaces. These bifolds are custom made in our factory in Sumner Park, from high quality Darley Aluminium. With the Brio rolling system and the Assa Abloy twin bolt locking system, they are attractive, secure, and stable—and they can be completely customised to the size, width, height and openings to suit your needs.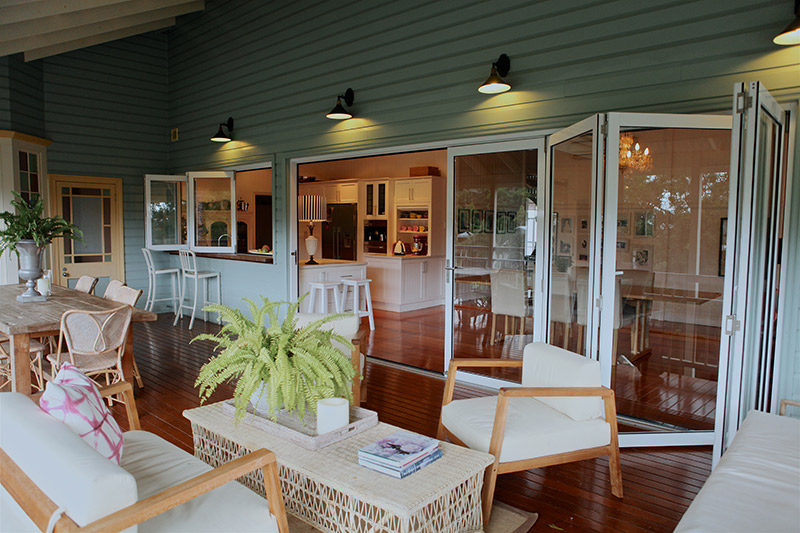 Bifold Windows
Add a touch of sophistication to your windows with bifolds. They offer the same benefits as bifold doors, bringing reams of natural light, broad views and fresh air into your home. They can also serve as an elegant pass-through between your kitchen and dining areas—and they're perfect for outdoor entertaining areas.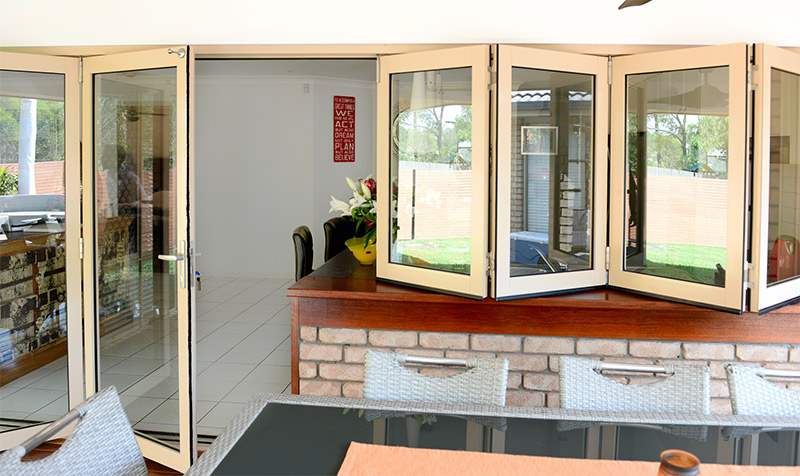 Stacker/Sliding Doors
Maintain a wide open view and save more space, with our beautifully crafted and completely customisable stacker and cavity-stacker doors. Like bifolds, they give you the flexibility to open up or close off separate spaces, they bring in the light and fresh air to create relaxing alfresco living areas, and they deliver a virtually seamless view of the outside even when they're closed.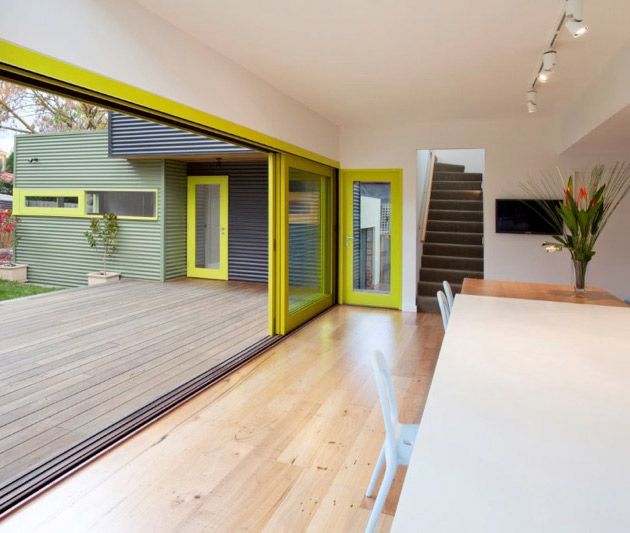 Retractable Fly and Insect Screens
Enjoy the fresh breeze all summer long—without the insects.
We use Reliable Screen Supply as our preferred supplier of retractable insect screen systems.
Our Reliable Screen Supply Retractable Insect Screen will protect you from Queensland's little nasties while you enjoy the air flowing through your bifold, stacker or sliding doors. It's an innovative and functional solution for pest protection, with a span of up to 3 metres high and 4 metres wide, and the versatility for both low profile installation or retrofitting to any suitable opening. Visit the Reliable Screen Supply website here »
Coffee Shop and Commercial Shopfronts
Functional, flexible, and aesthetically pleasing, our solutions for shopfronts will help you to create a sophisticated and relaxed atmosphere for your business, attracting your customers into an inviting alfresco space. We can help you make the most of your workspaces during the day—and secure your business safely at night with our high-quality joinery and locking solutions.